Equestrian

Camp


The Community Horsemanship Program at Wesleyan College provides area riders an opportunity to learn more about the care of horses and ponies, riding, and mounted sports including gymkhana. Offering quality instruction in hunt seat riding, based on the modern forward seat, and in western horsemanship, students can ride and compete without the expense of owning their own horses. Welcoming riders of all skill levels, we help students develop responsibility, sportsmanship, moral judgment, leadership, and self-confidence. 

Each camp session features morning Equestrian classes which include group riding lessons and proper care of horses. Each student is assigned to an accomplished and trained Wesleyan horse. Equestrian lessons are taught by experienced college and professional level instructors who have won numerous national level awards. Afternoon activities include supervised games and water play.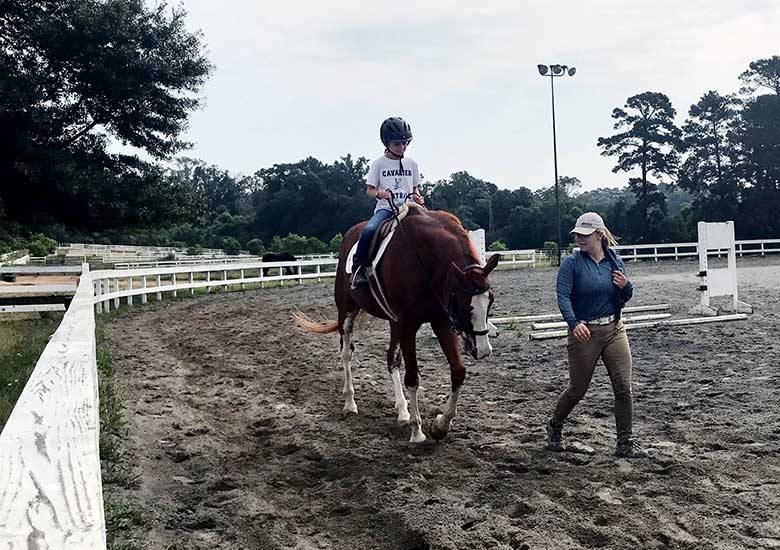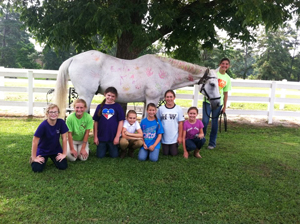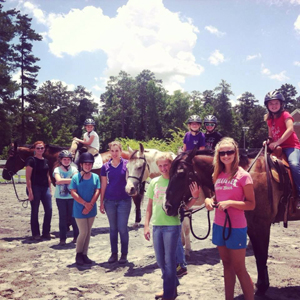 Tentative Day Schedule:
8:30 DROP OFF at Equestrian Center
8:45 CARE OF HORSES – Feed, Hay, Water camp horses
9:15 GROUP 1 – Riding Lesson Begins Group 2 – Unmounted Group Activity
10:15 GROUP 2 – Riding Lesson Begins Group 1 – Unmounted Group Activity
11:00 CARE OF HOURSEare of Horses – Hay & Water camp horses
12:00 Lunch
1:00 Water Play
2:00 Pick up at Equestrian Center
To register your child, please contact Catherine Baker at (478) 757-5111 or cbaker@wesleyancollege.edu. 
If your child is too young for our camp, we also have a riding lesson program which welcomes younger children. Contact Catherine Baker at (478) 757-5111 or cbaker@wesleyancollege.edu.